We hope you love the products we recommend. We may collect a commission if you purchase through one of our links. This doesn't cost you anything extra. If you do, thank you! As an Amazon Associate, I earn from qualifying purchases.
Twitch is an American-based live streaming service, a subsidiary of Amazon.com, and one of the largest streaming platforms being used today.
It has a main focus on video game live streams, with broadcasts of esports competitions being especially popular, but the platform is far from exclusive to gaming content.
Twitch is the home of nearly 10 million monthly active streamers, all with their own unique and personalized content. Streams can involve "in real life" (IRL) content, arts and crafts content, and even music broadcasts and DJ sets.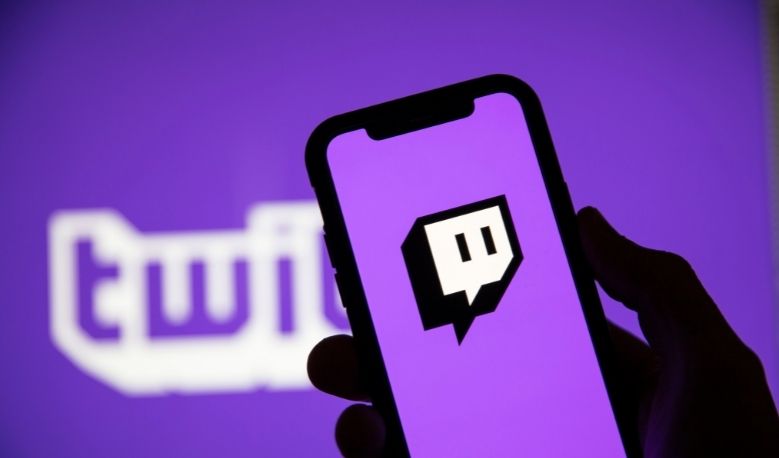 Can You Only Use Your Own Music For Streaming?
Twitch is highly regarded for being one of the few live-streaming platforms to allow content creators to use any and all publicly available music throughout their content.
Copyright laws often require other platforms, such as YouTube and Instagram, to remove copyrighted content like music, film, and television clips unless they have been transformed and used under fair use terms. 
As stated in section 107 of the Copyright Act, fair use allows for a person(s) other than the copyright owner to make limited use of copyrighted material without permission of the copyright holder.
As such, it is almost impossible for a DJ to go through their career without the use of a song they do not have the license to use.
How Do You Stream On Twitch?
Setting up a stream on Twitch is really simple, and so long as you have wifi and either a PC, laptop, or smartphone, you can start a stream. Once you've gained access to Twitch, you can make an account, and you'll be good to go.
When streaming you can utilize a wide variety of input sources, such as microphones, webcams, cameras.
Apps like OBS (Open Broadcast Software) are also made especially to allow users to stream content such as video gameplay, directly from their computer to their Twitch stream.
Why Would You Want To DJ On Twitch?
In the last few years, there has been a large push for more music producers and DJs to hold live broadcasts online. With more and more watching eyes moving to online content, the lack of available content and platforms for DJs has created a large focus on Twitch.
Twitch offers a personalized space for a DJ, or producer, to create a brand, promote themselves, and build an engaging following.
With the ability to host recurring events and shows on Twitch, all while being able to directly interact with your audience through a text chat, it is clear why Twitch has become so popular.
Not to mention the fact that viewers can donate money to the streamer, making it a very viable primary source of income, should you have a large enough following.
Streams can also be as long or as short as the streamer dictates and are completely autonomous. This means you are your own boss, and there are no limitations on the type of content you can produce, which grants a lot of creative freedom that creatives might not have elsewhere.
What Equipment Do You Need To DJ On twitch?
Aside from the standard setup for streaming, the most obvious thing you will need to start DJing on Twitch is a DJ controller or decks, as well as a mixer, to perform your sets.
It is possible to use other devices, like a laptop or iPad, or apps, such as MIXO or Cross DJ, to perform on Twitch, but more traditional methods are definitely more commonplace.
Some DJ decks will be fully controllable on their own, but some may require to be plugged into a computer or laptop through a USB connection.
You will also need some form of computer to conduct the actual stream you are hosting, but this is typically the case with most streams with multiple inputs.
While it is not a requirement, it is almost impossible to find a Twitch streamer that doe not have some form of video input, or character placeholder, of the streamer themselves.
This is typically referred to as a "facecam" and allows your viewers to see the person behind the content they're tuning into.
A facecam can be from any source, such as a webcam or phone camera, and does not have to be an expensive, high-end camera.
Regardless, a lot of streamers use at least two different cameras in their streams, to allow for different angles like close-ups and wide shots when necessary.
It is also recommended to have some form of lighting, aside from just the ceiling light of the room you are in. Finding some form of light source that can be moved around your streaming space is the most optimal for streaming, as it can be arranged to suit your needs.
RGB light strips also allow for a streamer to create a more dynamic backdrop for their stream. Remember, you need to make your stream stand out among the rest, otherwise, it will be hard to maintain an engaging audience.
It might also be worth trying out different arrangements of the lighting, to find the best placements for your stream to have the best image quality possible.
Final Thoughts On DJing On Twitch
Without a doubt, Twitch is an amazing place for those looking to get their content out into the world, who might not have other options available.
The level of autonomy and creative freedom can give a platform to new creators, and let them create and define their own brand on the merit of their own work and dedication.
The main thing to consider if you want to get into streaming on Twitch, it to be yourself and have fun while you're performing. Stage presence is everything, even when you're not on an actual stage.
Although you may be streaming the greatest music in the world, if you look like you're not enjoying it then neither will your audience.
Your cameras are the eyes of the audience, and so you need to make sure they have a clear view of who you are and what you're doing.
Presenting may not come naturally at first, but even having a well-lit backdrop, and having a dance on camera will help your audience relax and enjoy your content.
The most important thing is to be engaging and to let your music do the talking for you.